Inaugural Merage School Latinx Initiative Virtual Conference – Embracing Community, Leading to Inspire ♥ ★
Friday, Oct 15, 2021 @ 10:00 am - 2:00 pm
Inaugural Merage School Latinx Initiative Virtual Conference
October 15 | 10:00-2:00 p.m.
Embracing Community, Leading to Inspire
The Merage School Latinx Initiative seeks to build community, awareness, and provide inclusive programming around our Latinx Business leaders, students, alumni, and key stakeholders in the Orange County and Southern California region.
This inaugural virtual conference will include a welcome from the Merage School Dean, Professor Ian Williamson, an overview of the initiative by founding Faculty member Professor Maritza Salazar Campo, a keynote from Lucy Santana, CEO of Girls Inc., panelists from Microsoft, Experian, Health Net, and will also include a networking session for participants. Participants will be automatically entered into a drawing to win a $100 and a $250 Amazon gift card at the event.
Learn more about the Merage School Latinx Initiative.
Agenda
10:00-10:10 a.m. Welcome, Dean Williamson
10:10-10:20 a.m. Latinx Initiative Introduction, Maritza Salazar-Campo
10:20-10:55 a.m. Keynote, Lucy Santana, CEO, Girls, Inc.
10:55-11:00 a.m. Break
11:00-11:45 a.m. Panel: Digital Tech Advances in Business, Arturo San Vicente, Microsoft, Luana Moro Okumura, Experian, Javier Orraca, Health Net
11:45 a.m.-1:00 p.m. Lunch Networking: Mentorship Table, Imposter Syndrome, Adding Special Value in Marketing, Leveraging Your Network, Meet and Greet
1:00-1:05 p.m. Welcome Back: Survey for Mentorship and Quarterly Events
1:05-1:50 p.m. Panel: Faces/Stories of OC
1:50-2:00 p.m. Wrap-Up
Speakers
Ian Williamson, PhD
Dean
UCI Paul Merage School of Business
Ian O. Williamson is dean of The UCI Paul Merage School of Business. During his 20-year career, Williamson has served on several academic committees and on the boards of directors for a variety of nonprofit organizations. In addition, he has provided expert insights in the areas of organizational innovation and employee recruitment and retention to executives in more than 20 countries across six continents for companies such as CBRE, PwC, Lockheed Martin, Nestle and Accenture.
---
Maritza Salazar Campo
Assistant Professor, UCI Paul Merage School of Business
Professor Salazar joined The Paul Merage School of Business in 2016 as an Assistant Professor of Organization and Management. Her research focuses on learning and innovation in teams and organizations. Her scientific research yields novel insights that enhance the competitiveness of firms, the effectiveness of teams, and the quality of the work experience for individuals. Through detailed field studies, survey research, and rigorous experimental methods she explores several research questions including:
How can organizational structures and human resource practices enhance multinational firm performance?
What are the underlying psychological, social, and cognitive processes that promote collaboration in teams comprised of members from different cultural backgrounds?
How can leadership, team composition, and training enable science teams to integrate diverse knowledge, methods, and approaches to solve complex problems?
Professor Salazar is the recipient of numerous research awards including a major multi-year grant from the National Science Foundation ($420,000) focused on studying and facilitating the integrative capacity of interdisciplinary science teams. She has also consulted, advised, or spoken about her research on the science of team science at various academic institutions. She was also invited to use her team science expertise for the Army Research Office, Fortune 500 companies, the National Institutes of Health and medial centers around the country.
---
Lucy Santana
Lucy Santana joined Girls Inc. of Orange County in 1999 and is honored to lead the organization as its CEO. Girls lnc. is the oldest girl-centered organization in the U.S., which has been transforming girls' views of themselves and their opportunities for generations through programs that focus on leadership, academic success, college and career readiness, health & financial self-sufficiency. Girls Inc. of Orange County has been serving the Orange County community since 1954.
As the CEO, she is responsible for the management and operations of the Orange County Chapter and has led the organization's growth to expand program services and operations through a collaborative outreach model of program delivery that has dramatically increased its services to Orange County girls. Under Santana's leadership, Girls Inc. has gone from serving 1,500 girls to serving just over 4,000 girls through school-based programs and a variety of collaborations throughout Orange County offering programs that empower girls to become Strong, Smart & Bold.
Due to the COVID 9 Pandemic, she has led her team through a process of evolving their mission focused programs to include a virtual online platform addressing the most specific needs of girls, ensuring their emotional, social, learning, and physical well-being and needs are being met through educational, supportive, and hands-on programming.
Lucy holds a Bachelor of Arts Degree from California State University, Fullerton. She actively participates in several community groups that include WIL: Women in Leadership in Orange County, served as the former President of MANA de Orange County, member of the Girls Inc. National Latina Initiative Advisory Council, is a member of the Latino Leadership Council of Planned Parenthood and is an active member of Los Amigos of Orange County's Education Committee. She has volunteered and served as the President & Chair of the Board of Directors for Relampago del Cielo, grupo folklorico for close to 25 years, and in 2021 joined the Board of Directors of the El Sol Academy Foundation, a science and mts school in Santa Ana. She is a former member of the Board of Challengers at the Leatherby Center for Entrepreneurship & Business Ethics at Chapman University and has participated in a variety of leadership programs, including HOPE (Hispanas Organized for Political Equality) Leadership Program, Leadership Tomorrow, the Fieldstone Executive Leaders Group, and Leadership California.
---
Arturo San Vicente
Arturo is a Sr Business Strategy Manager at Microsoft currently running a sales program in more than 50 countries to transform Education and drive better student outcomes through the power of technology. Amongst Arturo's accomplishments range from spearheading the Digital Transformation practice for a consulting firm that later opened expansion Digital Hub offices in the US, Mexico, India and the Czech Republic, to starting 2 different businesses in his career as an entrepreneur. Arturo holds an MBA from The Paul Merage School of Business at University of California, Irvine where he was awarded the Paul and Lilly Merage Visionary Award, and won the 1st place at the Thomson Reuters MBA Tech Innovation Challenge that took place in Notre Dame University. Arturo enjoys working out, watching any and every possible sport, traveling and spending time with his family in Bellevue, WA.
---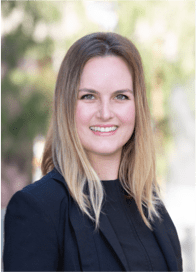 Luana Moro Okumura
Luana is an Italian-Brazilian woman who moved to the US 5 years ago to get her MBA degree at UCI. Currently, she is a Director of Product Management at Experian Information Solutions and she is building, managing and scaling analytical platform for financial institutions. Luana joined Experian through their executive program called MBA Leadership Development/Rotational Program designed to advance careers post-MBA.
She has over eight years of work experience as a lawyer and an entrepreneur in multinational companies and law firms. Luana has developed skills in managing teams to evaluate investment opportunities, negotiate business transactions, and create new ventures. Her body of work also included advising clients to structure private equity funds and conduct due diligence for clients' M&A efforts.
Luana graduated from the UCI Paul Merage School of Business with an MBA dual-specialization in Digital Transformation as well as Innovation and Entrepreneurship. She has acquired many accolades during her academic career, including placing 1st amongst 90 teams in the 2017 UCI Merage New Venture Competition. Poets & Quants named Luana as one of 2018's Best & Brightest MBA's in the country. She also holds two other Master degrees: one in Corporate Law at the University of Alcalá de Henares in Spain, and another in Corporate Law at Curitiba Law School in Brazil. She completed her Bachelor's degree in Law at Curitiba Law School in Brazil. In her spare time, Luana loves to be with her family, explore the outdoors, and to give back to the community.
---
Javier Orraca
Javier Orraca is a Data Scientist for Health Net, a Centene health insurance company, where he supports the Commercial Operations organization. With over 15 years of experience working for EY, PG&E, KPMG, and Health Net, Javier leverages the R programming language for automation, forecasting, machine learning, and developing web apps for his business partners. Javier works closely with Centene's data engineering teams to deploy predictive algorithms and web apps used by Health Net's executives, sales teams, and actuaries. He stays up to date on new modeling methods and analytics libraries by co-hosting a monthly Centene R User Group for the company's 75 R programmers. Javier earned his BS degree from Georgia Tech and graduated from UCI's MSBA program in 2019.
---
Arturo Litvin
Arturo holds an MBA from the Merage School of Business at UC Irvine and a BS in Mechanical Engineering with focus on mechatronics and controls from San Jose State University. He always wanted to work in the business of tech, and engineering that gave him the launch pad to set his goals in motion. He believes it was more than the degree, that the relationships, community and activities he immersed himself in gave him the experiences that made him stand out and be fearless to new challenges. While at SJSU Arturo was a board member of SOLES/SHPE and MAES, ASME and was in KSJS, where he held a morning show and led marketing activities which would give him the mix of leadership, marketing and operations experience to set him up for driving business.
Arturo has been in various roles at Intel for over 15yrs in Sales and Marketing covering relationships such as Microsoft, SAP, Toshiba, Hitachi and other MNCs, and relocated 5 times. He returned to San Jose and joined Intel Capital in 2015. He leads portfolio business development activities and is head of partnerships. His focus is to help founders grow their startups into successful enterprises.
---
Diana Stephens
Diana Stephens is the Chief Administrative Officer of the UC Irvine Department of Dermatology. She has worked in higher education for over 10 years. As a Certified Project Manager, and Certified Lean Six Sigma Black Belt, she has focused her career on program development and improvement. Diana is an alumnus of UCI Paul Merage School of Health Care Executive MBA.
---
Pablo Barajas
Pablo Barajas is an accomplished professional with over 10 years of experience in analyticial roles in different industries such as Cleantech, Manufacturing, Advertising and now the Aerospace Industry. Pablo works as a Research Analyst where he applies the latest research in Statistics and Data Science methods to analize different kinds of data.
Pablo graduated with B.S. in Financial Economics from Brigham Young University-Idaho and a Master's in Business Analytics from The University of California-Irvine. He was born and raised in Mexico and now lives sunny Southern California with his wife and his tennis racquets.
---
Maria Hernandez
Maria is a Technical Revenue Accounting Manager at DocuSign, currently based out of the San Francisco office. She previously worked at EY (audit) in the Bay Area and graduated from the UCI Merage Business School – MPAc program in 2016. In her free time, she enjoys hiking, traveling and trying out new baking recipes!
---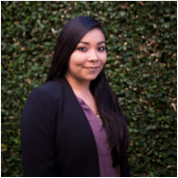 Kathia Elenes
Kathia Elenes is a Senior Finance Analyst at UCI Alumni Association, a 501(c)(3) nonprofit entity. She manages the financial activities of the association and implements policies and procedures to ensure proper internal accounting controls. She has worked at UCI in different administrative and finance roles for the past 7 years. Kathia is a proud first generation college graduate and anteater with two degrees from UCI. She received her B.A in Business Economics with a minor in Accounting in 2014. In 2020, she graduated with a Masters of Professional Accountancy from UCI's Paul Merage School of Business.
---
Gabriella Escobar
Gabriella is a fellow Anteater, zot zot zot! She graduated with a BA in Sociology and a Masters in Innovation & Entrepreneurship in 2020. During her undergrad years she found community in the different Latinx organizations on and off campus, one being the Latino Business Student Association. Currently, she is running her own small business, Escobar Media, and is working on transitioning into a UX Design/Research career in the future. She loves getting to know people so say hi!
Sponsorship
Corporate/Institutional Sponsorship Opportunities
Inaugural Sponsorship – $2,000
Logo on all marketing materials and website

 

Introduce guest speaker for a keynote session, and company branding on opening slide

 

Meeting with Faculty to discuss recruiting strategy

 

Meeting with Merage Services Career Center staff to discuss recruiting strategy

 

Inclusion in pre-event communication to attendees

 

Access to resume book of attendees who have opted in to submitting their information 

 

Access to attendee list including email addresses for attendees who have opted into providing information 

 

Up to three virtual tables named after your organization during Lunch Networking (11:45am – 1:00pm)

 
Partner Sponsorship – $600
Logo on all marketing materials and website

 

Meeting with Merage Services Career Center staff to discuss recruiting strategy

 

Inclusion in pre-event communication to attendees

 

Access to attendee list including email addresses for attendees who have opted into providing information 

 

One virtual table named after your organization during Lunch Networking (11:45am – 1:00pm)

 
Scholarship Sponsorship – $5,000
Fund scholarship that ensures deserving student(s) will be recognized and rewarded. Sponsored scholarships are fully managed by the Merage School. We will connect you with the annual scholarship winner(s) and showcase your commitment to the Merage School Latinx Initiative through marketing communications highlighting scholarship winner(s). 
Research Partnership
Fund research project to expand scholarly knowledge base relevant to the Latinx population. Research project will be faculty/student-led project. Sponsored research is fully managed by the Merage School.
If interested in this option, please contact Tonie Zhu at txzhu@uci.edu
Individual Sponsorship Opportunities
Community members, Staff, Faculty, All Alumni – Founding Fifty – $50
Designed for individual contributors who want to be part of the inaugural founding group. Your name will appear on marketing materials and the event website. Your support helps contribute to the fund to support the event for years to come.
Recent Undergraduate Alumni – Founding Fifteen – $15
This option is designed for recent undergraduate alumni (1 – 3 years out of undergraduate studies) who want to be part of the inaugural founding group. Your name will appear on marketing materials and the event website. Your support helps contribute to the fund to support the event for years to come.
Current Undergraduate Students – Founding Five – $5
This option is designed for current undergraduate students who want to be part of the inaugural founding group. Your name will appear on marketing materials and the event website. Your support helps contribute to the fund to support the event for years to come.
Inaugural Merage School Latinx Initiative Virtual Conference